Rapid Axis for Part Finishing
Rapid Axis supports a variety of finishing services both cosmetic and technical for components we've manufactured across multiple processes including Machining, Sheet Metal, Urethane Casting, 3D Printing, Die Casting, Injection Molding or other processes. Our finishing offerings include but are not limited to: anodizing, sand or bead blasting, heat treating, polishing, painting, powder coating.
Rapid Axis supports the following finishing methods and more:
Powder Coating
Painting
Electropolish
Bright Nickel
Electroless Nickel
PAA + BR127 (Phosphoric Acid Anodize + BR127 Primer)
Sulfuric Acid Anodize
Anodize in Color
Anodize Clear
Yellow Chem Film, Alodine or Chromate
Clear Chem Film, Alodine or Chromate
Mil Spec Surface Finishes
Part Marking
Bead Blasting
Brushing
Polishing
Buffing
Dyeing
Heat Treating
Silver Plating
Gold Plating
Black Oxide
Passivation
Zinc Plating
Teflon Impregnation
We will gladly support finishing requirements on components we've manufactured. Please include your required finishing method on RFQ or your supplied drawings.
What is Finishing?
When it comes to machining, sheet metal or any other process, finishing is all about changing the surface or sometimes mechanical function of a part. Finishing happens after all of the fabrication steps are done. Namely, you have a machined, 3D printed, or molded part in your hand that meets all of the dimensional requirements and design constraints.
Before we give that part to you, we might put it through some finishing steps. This idea will make more sense once we outline the different finishing options we offer at Rapid Axis.
A typical manufacturing process might look like this: we start by CNC machining a part — for simplicity, let's say it's a bracket with some holes in it. After the part is made, our machinist is holding a metal bracket in their hands. Before shipping it to you, we might sandblast, polish, paint, or coat the part. That way, you're receiving a part that meets your operation's specifications and needs.
The bottom line is that finishing gets done to parts to make them perfect before our customers receive them. They might need the part to have certain surface characteristics before the part can be used.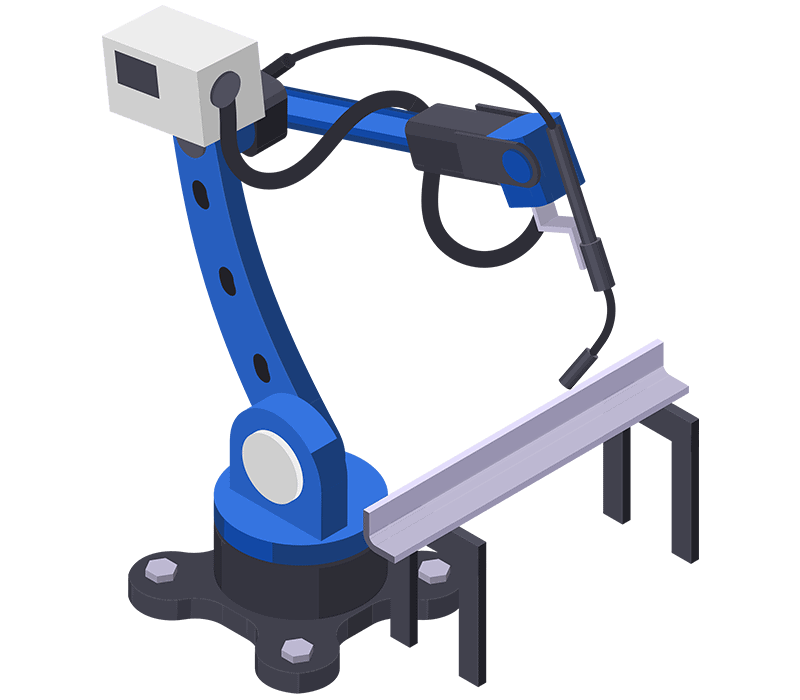 Different Types of Finishing
As promised, here are a few different finishing options offered at Rapid Axis. We'll quickly define each option so you can better understand what to expect.