Quality Control
Rapid Axis is dedicated to providing top notch service and quality precision components. We are happy to be on our way to ISO Certification, we are ITAR Registered and can support ROHS/REACH requirements.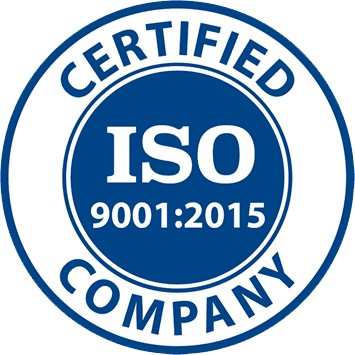 Quality Control and Documentation
Rapid Axis is dedicated to offering quality and documentation above and beyond that of your typical job shop. Throughout our fabrication process we utilize periodic measurement and feature checking. These in process inspection methods allow us to be sure that parts come out in spec. After a project is completed, we have standard inspection levels which may be selected by our customer dependent upon their requirements.
Rapid Axis offers the standard inspection levels listed below.
First Level:
Rapid Axis First Level inspection is offered free of charge and completed on all jobs. First Level inspection involves our Fabricator signing off on your component after a quick taking of overall measurements, checking for feature completion and visually inspecting that 2nd Operations are completed. First Level inspection is a great way for prototypes to be validated but it's also utilized on every component during production runs.
First Article Inspection (FAI):
Rapid Axis offers full FAI as an option to our customers. This includes inspection via gauging, micrometers and other manual methods. FAI inspects 100% of dimensions that are capable of being inspected manually. Rapid Axis has a standard FAI template we use for all projects but if your company prefers their template be used, simply share it in your RFQ. FAI is a great way to validate components in prototype or production for fit if they have tight critical dimensions. Please inform Rapid Axis in RFQ of your FAI requirements as FAI does increase lead times marginally and may increase cost.
Advanced Quality Level (AQL):
Rapid Axis can support your AQL requirements for production volumes. If you have a range of magnitude inspection with various level within your Supplier Quality Handbook, Rapid Axis will support it. Typically, AQL requirements will be repeated cross sections of components inspected as batches or lots are completed. Usually this falls under the standard FAI method of inspection via gauging, micrometers and other manual inspection tools though Rapid Axis can support CMM requirements on AQL as well. Please inform Rapid Axis of your AQL inspection needs in RFQ.
Coordinate Measurement Machine (CMM):
Rapid Axis can support your CMM inspection needs via Zeiss or Keyence CMM. CMM is the most accurate way to check dimensions and has a high level of repeatability once the CMM is programmed. This is an excellent inspection method for mission critical production components where part failure can mean assembly malfunction or even destruction. Rapid Axis can support CMM requirements both in prototype and production. CMM requirements must be shared in RFQ as CMM does increase lead time and pricing.
Other Forms of Inspection
Rapid Axis can support just about any other form of inspection that you may require either in-house or through one of our qualified partners. If you need X-Ray, Vacuum Testing, Leak Testing or other manners of inspection; Rapid Axis can support it. Just inform your Rapid Axis contact of your requirement and we can quote to support your project.
Rapid Axis offers the standard documentation listed below.
Certificate of Conformance (CoC):
Rapid Axis CoC certifies that all components are made to technical specifications as provided by customers. This can include dimensions, finishes, materials, processes as well as other requirements such as ROHS or REACH. Our CoC is typically free of charge but must be requested in the RFQ phase of your project. CoC by industry standard typically supersedes other certification requirements.
Material Certifications:
Rapid Axis can provide material certs when asked to do so for a project prior to job start. We have both documented inbound materials as well as prototype stock materials so it's important that our customer specifies the requirement for material certifications before project start so that we can be sure we have the documentation available.
Finishing or Process Certifications:
Rapid Axis can provide finishing or process certifications for a vast array of services. These certifications must be requested at job start, ideally in RFQ process as process certifications typically add on to pricing and lead time.
Rapid Axis is dedicated to Quality, Delivery and Service. We are here to help.
For questions about our inspection levels you can reach out to your Rapid Axis rep or send an email to [email protected] and we'll be happy to support your needs.